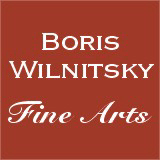 SALE!!! SAVE MONEY !! 1 EUR = 1 USD
# 32908
Dominik Abyberg (1790-1848) "Saint-Cyr's corps crossing Elbe in Dresden (14th May 1813)", watercolor
2700 EUR - 25% DISCOUNT = 2025,00 EUR
FINAL DISCOUNT PRICE= 2025,00 USD
( for EUR price see date rate )
Please note: Shipping and insurance costs are not included in this promotion, ONLY ITEM PRICES!
(please note additional 13% tax applies for transactions concluded within the European Union)
Extremely important and rare document of Napoleonic epoch!

So far known only through etching edited in the late 1810s by Nurnberg book seller Friedrich Campe (see our image nr.14), it is original (!) preparatory drawing for this print. It was drawn by an eyewitness of the event described below, namely by a Swiss officer in French military service, major of Swiss Infantry with Grand Armée during the 1813 German campaign, Dominik Abyberg (also Aby-Berg). This young man (he was born in 1790 in the town Schwyz, Switzerland) was the elder brother of the famous Swiss 19th-century politician Theodor Abyberg (1795-1869). Virtually a boy, he joined the military service and fought on Napoleon's side in Spain and Russia. By 1813, having attained the rank of a major, he (and his fellow-Swiss-men) found himself in Germany. There, Abyberg fought against the allied Prussians and Russians.
We encounter him again in 1833, when he - by then a retired lieutenant-colonel - following his brother Theodor, became in charge of Schwyz Landsturm (militia) and most actively participated in brief civil war. After the defeat, Abyberg fell for years into a deep depression that eventually drove him to suicide in 1848.

What we dealing here with is a scene documenting the French troops crossing the repaired bridge over the river Elbe in Dresden. As it is known, the French detonated this bridge in March of 1813 (in anticipation of advancing Russian troops; see our images nr.15-17) and restored it two months later, in the 1st half of May (we see the provisional repaired mid-part of the bridge that was destroyed, as well as two pontoon-bridges on both sides of the main stone construction).
Repair works were finalized on the 12th of May. It took the Grand Armée 10 days to cross the river Elbe at this site - a period, which allowed its enemy, Prusso-Russian army, long-awaited break between two battles - at Luetzen (2nd of May) and Bautzen (20/21st of May).
Our scene, taking place on the 14th of May 1813, shows the crossing of the river Elbe by the 14th Corps of Marshal Saint-Cyr, with the marshal himself being present in the picture!
We do not see him personally but his green carriage, in which he is riding (his adjutant, who is depicted with his back to us, is engaged in conversation with him!). According to multiple accounts of his memoirists, marshal had difficulties walking and riding, and traveled exclusively in a carriage. It is interesting to add that we see the same carriage on the lithograph showing the departure of the French from Dresden after their surrender in November of 1813 (see our image nr.21).

This watercolor is an invaluable document for uniformologists of the Napoleonic Wars, for the artist had not left any detail unattended, whether it concerned uniforms, the arms, horses, etc.
Provenance: auction house "Neumeister", Munich, March 25, 2015, Lot 215 (see our image nr.22)

mijun1410
Condition: good
Creation Year: 1813
Measurements: UNFRAMED:21,5x26,6cm/8,5x10,5in FRAMED: 28,6x33,8cm/11,3x13,3in
Object Type: Framed watercolor
Style: Military paintings
Technique: indian ink and watercolor on paper
Inscription: signed: Do yberg; verso is inscribed: Abyberg n.43
Creator: Dominik Abyberg
To see other works by this artist click on the name above!
Creator Dates: 1790 Schwyz-1848 suicide
Nationality: Swiss
2-3 days door-to-door shipment, professionally packed by Mail Boxes Etc and shipped with DHL (calculated for US): 128,4 EUR + insurance 1,8% of item price
Shipping cost to other destinations (worldwide) on request
Shipping price may be reduced if you dispense with the frame


Cheaper alternative (may be further reduced if you dispense with the frame): professionally packed by Mail Boxes Etc and shipped with regular Austrian mail - upon request under office@wilnitsky.net (OBS: In this case maximal refunded insurance value is EUR 500 if shipping destination was the US. In Europe sometimes more, depending on destination.)
Click here for images free of watermark!
Click on images or on

to see larger pictures!