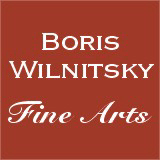 SALE!!! SAVE MONEY !! 1 EUR = 1 USD
# 32640
"French General Rampon / Period of Consulate", oil on canvas, 1801/03
8500 EUR
FINAL DISCOUNT PRICE= 8500 USD
( for EUR price see date rate )
Please note: Shipping and insurance costs are not included in this promotion, ONLY ITEM PRICES!
(please note additional Austrian VAT tax applies for transactions concluded within the European Union)
Oval oil on canvas painting with an extremely rare portrait of French division general from the period of Consulate (1799-1804) by the name Antoine-Guillaume Rampon (see our image nr.8 with a miniature from collection Bernard Franck, in which this gentleman is depicted in 1796 in the preceding rank of brigade general; our images nr.9-11 show two other known portraits of him, as well as the famous painting of René Berthon "Colonel Rampon at Monte-Legino").

Antoine-Guillaume Rampon was born on March 16th, 1759 in Saint-Fortunat, Ardèche, France. Enlisting in the regiment of Médoc in 1775, he slowly rose through the non-commissioned ranks, eventually becoming a sergeant-major in 1789. With the Revolution came a commission and faster promotions as he was promoted to sous-lieutenant in early 1792 and then lieutenant in August of that year. After working under Anselme at Nice for a short period of time, he joined the Army of the Eastern Pyrenees. In September of 1793 Rampon was promoted to captain, and less than a month later was promoted to chef de bataillon. Only 9 days later he was promoted to chef de brigade, and with the army he went on to serve at Prats de Mollo and Peyrestortes before being wounded and taken prisoner at Collioure at the end of the year. Once peace was secured with Spain, Rampon was released and before long had taken a command with the Army of Italy.
With the young General Bonaparte taking command of the army, Rampon would soon share in the glory. At the start of the campaign, Rampon's unit came under heavy attack from superior Austrian numbers at the redoubt of Monte Legino. Sensing the dire situation, he reportedly swore to fight to the death and told his men, "It is here, my friends, that we must conquer or die" (see our image nr.11). After successfully holding his position, General Bonaparte promoted him to general de brigade. The next day Rampon contributed to the victory at Montenotte, and then went on to fight at Millesimo and Dego. That May, Rampon took command of the 2nd Brigade in Masséna's division. Leading this brigade, he fought at Lonato, Salo, Peschiera, Roveredo, Arcola, Rivoli, La Favorite, and Friesach.
In January of 1798 Rampon was designated for the Army of England, but first he joined Mesnard's division under Brune and served in Switzerland. While there, he forced the crossing of Gümmenen before returning to France to embark for the now renamed Army of the Orient. Upon arrival in Egypt Rampon took command of the 2nd Brigade of Bon's division, and with them fiought at the Battle of the Pyramids where he seized the village of Embabeh. For the next six months he commanded the province of Alfieh before joining the expedition to Syria as part of Bon's division again. During this campaign, he fought at El Arisch, Gaza, Jaffa, Mount Tabor, and Acre. After Bon's death at the siege of Acre, Rampon took command of his former commander's division and led it into action at the Battle of Abukir.
In January 1800, Rampon was promoted to general de division (sic!) by General Kléber. That March, he fought at Heliopolis, and later in 1800 he was named a senator, despite not being in France. In 1801 he commanded the center at the Battle of Canope, and after the loss he commanded the redoubts surrounding Alexandria until the French surrender. Returning to France in November of 1801, in the next year he would take up his seat in the senate, receive a saber of honor, and retire from the military.
In 1804 Rampon received an award, being made a Grand Officer of the Legion of Honor. In the future he would also become a Commander of the Iron Crown. In 1805 he took charge of the National Guard of Nord, Pas-de-Calais, and Somme and in 1806 he obtained a senate seat for Rouen. With the new nobility of the First Empire, Rampon was created a Count of the Empire in 1808. The next year, despite his official retirement, he took command of the camp of Boulogne before taking command of the 3rd and 4th divisions of the Army of the North under Marshal Bernadotte.
At the end of 1811, as soldiers were being sent east to prepare for the Russian campaign, Rampon was charged with organizing the National Guard of the 10th military division to defend the Spanish frontier. Two years later he took command of the National Guard at Anvers, and as Allied Forces began to press forward on all sides, he defended Gorcum. Forced to surrender in early 1814, he was released after Napoleon's abdication and returned to France.
With Napoleon's return, Rampon was made a peer of France and placed in charge of the 4th Military Division. After learning of the outcome of Waterloo, he took up a position defending a section of Paris. For his actions during these times, he was struck from the list of peers of France by the Bourbons, yet, in 1819, his position was restored, despite his support for his old commander, Napoleon.
He died in Paris in 1842.
Our portrait - work of a very good French artist of the turn of 19th century - was surely painted between the late 1801 (Rampon's return from Egypt) and September 1803 (the year when French generals were assigned new uniforms).

P.S. See also our web # 30581

mimai1910
Condition: good; in magnificent original gilded frame
Creation Year: 1801/03
Measurements: UNFRAMED:100,0x73,0cm/39,4x28,7in FRAMED: 139,5x98,0cm/54,9x38,6in
Object Type: Framed oil painting
Style: Old Master paintings
Technique: oil on canvas (oval)
Inscription: -
Creator: French School
To see other works by this artist click on the name above!
Creator Dates: -
Nationality: French
SHIPPING COSTS UPON REQUEST:
office@wilnitsky.net
Click here for images free of watermark!
Click on images or on

to see larger pictures!