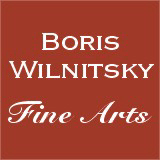 SALE!!! SAVE MONEY !! 1 EUR = 1 USD
# 30383
"Count Artemi Ivanovich Lazareff", extremely important Russo-Armenian portrait!!, 1790
30000 EUR
FINAL DISCOUNT PRICE= 30000 USD
( for EUR price see date rate )
Please note: Shipping and insurance costs are not included in this promotion, ONLY ITEM PRICES!
(please note additional 13% tax applies for transactions concluded within the European Union)
This painting is being sold ONLY together with our web 31789.


This portrait was acquired on October 17th 2008 at Philadelphia auction house "Freemans" (lot nr.158) as one painted in the early 19th century (??!) by an unknown artist of Continental School. However, this work was without doubt painted in Russia in the 18th-century, and is a portrait of a young Russian military (we initially believed, artillery) officer. The inscription on the back of original canvas was transferred by restorer onto newer verso of canvas during the process of lining (sometime in the early 19th century) and provides the sitter's name (written in French): "Comte Artemé Lazareff".
Comparison with two post-mortem portraits (two replicas of the same portrait) of the young Count Artemi Ivanovich Lazareff (painted in 1790s in Russia by Johann Baptist Lampi; now, respectively, in museums of Kaluga and Vladikavkaz - see our image nr.15) offers a 100% confirmation of our sitter being the very same person.
One of the differences between our and the aforementioned portrait: in museum's portrait, he is shown wearing another uniform.

Count Artemi (in Armenian: Arutun) Ivanovich Lazareff was born in 1768, presumably in St. Petersburg into the family of one of the wealthiest men of Russia, Ivan Lazarevich Lazareff (1735-1801). As a young aristocrat (as we will see below, his father was ennobled in 1776), he must have most certainly been enlisted in lower officer rank (as it was common in Russia for highly noble boys) to one of the Regiments. We are not knowledgeable of details of his brief but distinguished life (shortly before his death, the 23-year-old Lazareff was the generals-adjutant (chief-aide-de-camp) of Catherine the Great's favorite, General-Field-Marshal, Serene Prince Grigori Alexandrovich Potyomkin). What we do know is that, while partaking in Russian-Turkish War (1787-1791), he died in combat on January 12th 1791.

The Lazareff family has a very interesting history. Artemis's grandfather, Lazar Nazarovich Lazaryan Egiazaryan (in Russia he took surname "Lazareff"; see our image nr.17 with his portrait by Ivan Argunov) was born in 1700 in town New Isfasganon by Julfa (Persia), and died in 1782 in Russia. He was born into an old and also wealthy family - heirs of Armenian prince, resettled by the Persian Shah Abbas I (1587-1629) from Armenia to Persia.
Lazar Lazaryan received excellent education. A Shah's confidant from childhood, he was appointed Chief of town New Julfa at the age of 19. He had solid political and business connections in Persia and abroad (later on, he was ennobled by the Empress of Austria, Maria-Theresia, to Baron of Holy Roman-German Empire).
The year 1722 marked the beginning of anti-Armenian repressions in Persia. Lazaryan and his family were, thus, forced to immigrate to Russia. At first, the family lived in Astrakhan, then, around 1750 moved to Moscow, where Lazar Nazarovich Lazareff (sic!) bought a house in the city from one of his Armenian relatives, and, subsequently, a silk factory in village Fryanovo in Moscow province (see our image nr.18).
Lazar Nazarovich Lazareff was married to Anna Yekimovna (1710 N.Julfa - 1770 Moscow). Both of them were buried in the Armenian Church, built by their children on Vagankovsky Cemetery in Moscow.
L.N. Lazareff's eldest son (and the father of our sitter Artemi) was given an Armenian name Ovanes (in Russian - Ivan). Born in 1735, he lived with his parents until 1760, after which he moved to his aunt in St. Petersburg. An extremely wealthy and adventurous young man, Ivan Lazarevich Lazareff soon entered the circle of Empress Catherina the Great and Grand Duke Paul (future Tsar Paul I), establishing close connections with Russia's most influential courtiers - Count Grigori Orlov, Prince Vyazemski, State Chancellor Bezborodko, Serene Prince Grigori Potyomkin, etc.
In 1764 Ivan Lazarevich Lazareff became a court jeweler responsible for high-valued jewel acquisitions for the Royal House. One of his Armenian relatives in Persia, Gregor Safras - a prosperous merchant and holder of multiple bank accounts in London, Amsterdam, etc. - owned the world's largest (194.5 karat!) diamond. This stone (Safras stored it in a vault of Amsterdam bank) belonged formerly to Nadir Shah. In 1774 Ivan Lazarevich Lazareff assisted Catherina the Great's favorite, Count Orlov, in acquisition of this precious jewel for a relatively low price of 400000 rubles. In the same year Orlov presented this diamond to his patroness on her name-day (today, this famous diamond, called "Orlov" and/or "Lazarevski" is housed in Russian Diamond Fund (Almazny Fond) in Moscow Kremlin's Armory, adorning the scepter of Russian monarchs).
On March 3rd 1776, Lazareffs (Lazar Nazarovich, Ivan Lazarevich, his brothers Minas Lazarevich, Christophor Lazarevich, and Yekim Lazarevich) were ennobled by Catherina the Great, thus becoming Counts of the Russian Empire.
In 1771 Artemi's father, Ivan Lazarevich Lazareff and his brothers became the lease-holders of Baron Stroganof's mining works in Perm province. In 1784 Ivan Lazarevich bought out the assets of the mine works from Baron Alexander Stroganov's widow, including various crafts and estates of several thousand serfs.
He also overhauled the Fryanovo silk factory, proceeding to produce there Russia's best silk fabrics that equaled famous Lyon silk in quality. These fabrics were also used for upholstering of some of the halls in Winter Palace and Tavricheski palace in St. Petersburg.
Ivan Lazarevich Lazareff (see our image nr.19 with his portrait by J. B. Lampi in museum of Kaluga) was also one of Russia's greatest Maecenas: out of his own pocket, he funded the erection of churches, hospitals, shelters, schools, almshouses, libraries, etc. He collaborated with ecclesiastic leader of Russian Armenians, Archbishop Prince Iosif (Ovsep) Argutinski-Dolgoruki, on drafting a framework of restoration of Armenian Kingdom (under Russia's patronage). Similarly, he contributed to migration to Russia of tens of thousands of Armenians, as well as to their further adjustment.
As far back as 1770, Ivan Lazarevich Lazareff, appealed to Empress Catherina the Great for permission to construct Armenian churches in St. Petersburg and Moscow at his own cost. This permission was granted to him in the same year. As a result, a construction of Armenian Church in Moscow was completed in 1779. The Armenian Church in St. Petersburg - completed in 1780 (the "blue pearl" of Nevsky Prospect; see our image nr.20) - was sanctified by archbishop Argutinski-Dolgoruki as Temple of St.Catherina. One of the sanctification invitees was no other than Serene Prince (and Empress favorite) Grigori Potyomkin (the Empress herself could not attend on this day, but later frequented the church, ordering praying services).
The church construction was overseen by architect Y.M. Felten.
In Moscow, Ivan Lazarevich Lazareff founded (among other institutions) the famous Lazarevski Institute (present day Institute of Oriental Studies and Embassy of Armenia; see our image nr.21).
In 1791 (Artemi's death year!), by appeal of Ivan Lazarevich Lazareff, Catherina the Great issued a decree on the foundation (similarly, at latter's cost) of Armenian Cemetery in St. Petersburg on the bank of Smolenka River. In shortest time, a chapel, intended as a Lazareff family vault, was built there. The first body laid to rest at the chapel was that of fallen in war in January of the same year and brought to Russia Artemi Ivanovich Lazareff - the only son of Ivan Lazarevich Lazareff and his wife Catherina Lazareff (see our image nr.22 with portrait of Artemi's mother by J. B. Lampi in Kaluga museum).
In 1801 Artemi's father died and was also buried there, close to his beloved son. In 1802 a wonderful neoclassical tombstone made by one of the greatest Russian sculptors of that time, I.P. Martos, was erected over the graves of Lazareff-father and -son (see our image nr.23). In 1808 brother of Ivan Lazarevich (and Artemi's uncle), Minas Lazarevich Lazareff, commissioned a construction (in place of chapel) of the Church of Holy Resurrection (Svyatoe Voskresenye). It was built upon the project of architect L. Rusk (see our image nr.24).
In 1931, by the decision of Leningrad (St. Petersburg) city council, this church was closed. In the next year (1932), the aforementioned tombstone was removed from the graves of Lazareff-father and -son, and transferred into newly founded Leningrad Museum of Urban Sculpture on the territory of Alexandro-Nevskaya Lavra. But not only the tombstone - both graves of father and son were replaced! Our image nr.25 shows a clip from the list of graves on monastic cemeteries of Alexandro-Nevskaya Lavra. In the sub-list of cemetery of Blagoveschechensky Khram (Temple of Annunciation; this is where the tombstone can be viewed today) we find under nr.32-33 graves of, respectively, "Lazareff Ivan Lazarevich (1735-1801), founder of Lazarevski Institute in Moscow" and "Lazareff Artemi Ivanovich (1768-1791), prime-major, son of Lazareff I.L.".

Back to portraits of Artemi by J. B. Lampi, housed in Kaluga and Vladikavkaz museums (apropos, Kaluga's replica, alike aforementioned Lampi's portraits of Artemi's father and mother, all came to museum from Lazareff's family portrait gallery in their estate "Zheleznyaki" in Kaluga province (not far from Moscow!); this remark is important in relation to our further reasoning - B.W.): we are certain that both of them were painted by this Austrian artist after (!) the sitter's death (possibly using another life portrait of him (ours?!)). As it is known, Johann (Giovanni) Baptist Lampi the Elder (1751-1830) came to St. Petersburg in early 1792, i.e. a year after Artemi's death.

November 2008: our hypothesis concerning the author of this exceedingly qualitative Russian portrait:

The only (known to us) Russian artist, who from the 1760s portrayed members of Lazareff family, was outstanding portrait painter, serf of Count Sheremetiev, Ivan Petrovich Argunov (1729 - 1802 Moscow). Today there are known (see our images nr.26-29) his portrait of Artemi's grandfather, Lazar Nazarovich Lazareff (1760s), portrait of grandmother, Anna Yekimovna Lazareff (1769), portrait of Artemi's uncle, Minas Lazarevich Lazareff (1769) and portrait of Artemi's aunt, Anna Lazarevna Lazareff, married Sumbatov (1769). All of these portraits were formerly housed in the same Lazareff's estate "Zheleznyaki" in Kaluga province.
When we carefully examine faces in many of portraits by Ivan Argunov, one common trait becomes immediately apparent - typical, greenish-yellowish chiaroscuros (treatments of light and shade) encircling the eyes, noticeable on chin and forehead - exactly as in our case!
Concerning Ivan Petrovich Argunov, we also know that he was active as an artist until 1788 at the latest. However, as we will learn below, Artemi is wearing not (as we initially believed) uniform of artillery, but another one, which details restrict the possible date of making to one (!) year - 1790 (Artemi was killed in action on January 12th 1791). Unfortunately, due to lack of available biographical information, we do not know, how Artemi spent his last year of life (1790):
has he been permanently on the side of his superior in Potyomkin's Headquarter in Jassy (Bessarabia; in this case, it could not be his lifetime portrait, but post-mortem!),
Or, during this year he was on leave (official mission?) and visited St. Petersburg and Moscow?
Or, he has spent the first part of this year at home and only then joined the Army in the Field, and was killed in action soon after?
In any case, if he was indeed in Moscow sometime during 1790, he could have been portrayed by one of this city's leading portraitists. Yet, as we mentioned above, in 1790, Ivan Argunov was virtually no longer active. He did, however, have a son, his pupil, and acknowledged successor, Nikolai Ivanovich Argunov, who at the beginning of his career worked exactly in manner of his father (using identical chiaroscuros in his early portraits!).

Nikolai Ivanovich Argunov (1770 St. Petersburg - 1828 Moscow) was, alike all members of his family, a serf of Counts Sheremetiev. In 1788, together with his parents, he settled in Moscow, but already in 1793 was sent to St. Petersburg for further studies of painting (hence, between 1788 and 1793 he was active in Moscow - !). In 1796 he returned to Moscow to work at Sheremetiev's summer residence "Ostankino". In 1797 he was back in St. Petersburg, in 1801 - once again in Moscow. He shuttled between both capitals and from 1815 definitely remained in Moscow. On December 22nd 1815, according to testament of Count Sheremetiev, he was freed from serfdom and several days later received a rank of "naznachenny (appointed) academician" from the Imperial Academy. In 1818 he became a fully credited academician.

On the other side, works of another Moscow portraitist of that period (1790s) demonstrate strong stylistic resemblance to our portrait. The name of this artist is Fedor Stepanovich Rokotov, who was one of the few absolutely best Russian 18th-century painters. Our images nr.37-49 with comparisons convincingly support the idea of his possible authorship.
Moreover, while in 1760-1770s Rokotov mainly painted right-angled portraits measuring ca. 60x48cm, in the late 1770s he changed to painting oval portraits measuring ca. 73-56 or 65x53cm (exactly as our, although quadrangular, but with inpainted oval portrait, which measures 71.1x57.1cm; what is more, the portrait itself is painted into a "window" frequently used by Rokotov, with typical for this kind of ovals "architectonic" outline; see images nr.45-49).

Fedor Stepanovich Rokotov was born in 1735 in a small village Vorontsovo by Moscow, in a family of serfs of Prince Repnin (there is an idea that the former was Repnin's illegitimate child). We do not have much information about Rokotov's childhood, but we do know that in the early 1750s he was already known in Moscow as a good portraitist. What is more, Count I.I. Shuvaloff, who in 1755 traveled from St. Petersburg to Moscow in order to recruit talented young men for Imperial Academy of Fine Arts, noticed Rokotov and became his benefactor. Rokotov went on to study painting at Shuvaloff's house under instruction of the famous Italian artist Pietro Rotari, who was living in Russia at that time.
In 1760 Rokotov , who was by then already a first class painter, became a student of the Imperial Academy. Soon he gained court recognition after producing an inlaid portrait of Empress Elizaveta Petrovna. Rokotov began to receive numerous commissions to paint members of the Royal Family. One of them is portrait of Emperor Paul I as child. In 1765, he was elected an Academician, but never worked as Academy Professor, for it interfered with his painting. He returned to Moscow in 1765, where he spent the remaining part of his life until his death in 1808. Also in Moscow Rokotov had a very high number of commissions, establishing himself as one of the best portrait painters of his time.

April 20th 2009:

Below, we offer the opinion of a known Russian military historian, specialist in uniformology and sub-editor of Moscow magazine "Stary Zeihgaus" ("Old Arsenal"), Mr. Oleg Leonov (for the original text in Cyrillic, see our image nr.51). Here is the English translation of it:
"I am forwarding you the reply and commentaries to Lazarev's portrait of the sub-editor of our section "XVIII century", Oleg Leonov.

Concerning the portrait of Artemi Ivanovich Lazareff (Lazaryan).

1. Concerning the authorship. Rokotov cannot be the author of this portrait - it is certain! It is more likely that the author of this portrait is Johann Baptist Lampi the Elder. This renowned European painter had worked at G.A. Potyomkin's Headquarter in Jassy from 1789 to 1792. Lazareff had served there at the same time. After Prince's death Lampi moved to St. Petersburg. There, commissioned by Artemi Lazareff's relatives, he painted his post-mortem portrait (see our images nr.15 and 52 - B.W.), depicting the deceased in carabineer's uniform with decorations of generals-adjutant (senior adjutant of General-Fieldmarshal). The post-mortem portrait was painted from the one completed during Lazareff's lifetime (as we well know, there existed unfortunately no photographs at that time), hence the portrait in question must have very likely served as foundation for this work.

2. Further, concerning the type of uniform, in which Lazareff is portrayed. I may disappoint you, but there existed no "general's adjutants in the artillery", and also the buttons on artillery uniforms were not silver but gold. And what is more, generals-adjutants were prohibited from wearing uniforms of Artillery and Engineer Corps.
The following: Artemi Lazareff was in rank of premier-major (i.e. first major). There was no such rank in Artillery or military Engineer Corps, in which no division between second-majors and premier-majors had existed. There were only majors. Hence, the Artillery and Engineer Corps are irrelevant as well.

3. What uniform is he wearing after all? In the period between 1790 and 1792, red uniforms with black cuffs and silver buttons were worn in "Potyomkin"-Cuirassier (ex- Ekaterinoslavsky) Regiment. In the portrait, Lazareff's under-waistcoat is white, which matches those worn by the Cuirassiers (the Artillery and Engineer Corps wore straw-colored (yellow) under-waistcoats). Additionally, on his shoulder, he wears an adjutant's aiguillette and - on his coat - a particular lace (galoon), worn exclusively by adjutants in ranks of staff officers. This particular lace was established for generals-adjutants in 1764 and existed throughout the reign of Catherine the Great until 1796.

Gratefully and respectfully yours, Oleg Leonov".

As we see, in his letter, Mr. Leonov shares our opinion that two aforementioned museum portraits of Artemi Lazareff are post-mortem. Additionally, he supports our hypothesis that (our) portrait served as their original source.
Regarding the authorship of this painting: Mr. Leonov offers an assumption that the author was the same Lampi the Elder who was from 1789 in close proximity to Artemi, namely lived for three years up until 1792 (when he came to St. Petersburg) in Jassy (at that time - Russian province Besarabia, now - Romania) - location of Prince Potyomkin's General Headquarter.
Since we believed that in our painting Artemi Lazareff was pictured in uniform of an artillery officer (also red with black cuffs), we thought that the portrait was painted in ca. 1784-85, when Artemi was sixteen or seventeen years old. But the information that this uniform was, in fact the uniform of "Potyomkin" Cuirrassiers (worn, according to Mr. Leonov, between 1790-1792) and the fact of Artemi's death on January 12th 1791 are both shifting the date to exactly 1790-first decade of January 1791.

And now an interesting counterargument to Mr. Leonov's "Lampi" thesis:
Mr. Leonov was obviously misled by erroneous information found in old reference sources: for example, Thieme-Becker, where Lampi's stay in Jassy is listed as taking place in 1789-1792.
The newest researches (see "Un ritrattista nell'Europa delle corti /Giovanni Battista Lampi /1751-1830" Trento 2001, as well as the latest catalogue of Tretyakov Gallery with biography of J.B. Lampi) show that:
1) In 1789 Lampi was still in Poland.
2) In 1790-1791 he was back in Vienna, where on September 18th 1791 he was informed by Chancellor Kaunitz about Potyomkin's letter. In this letter, the Prince was asking to give Lampi his invitation to visit him in Jassy.
3) Lampi arrived to Jassy on October 21st 1791, but had not only missed Artemi, who died nine months prior, but also Potyomkin himself, who died five days before his arrival (October 16th 1791).

Resume: the chances of this portrait's making in Jassy in 1790-1st decade of January 1791 (see above) vanish (similarly, we never heard of any notable portrait painter (of our author's level) staying in this small provincial town).
We have, thus, as we believe, two final options:
1) Either our portrait is a lifetime one and was painted in 1790, during Artemi's leave in St. Petersburg or in Moscow (portrayed there by Nikolai Argunov or Fedor Rokotov?).
2) Or, it is also a post-mortem portrait.

And here, once again, J. B. Lampi, who from 1792 lived in St. Petersburg, returns to center stage. It is likely that soon after his arrival (in any case, between 1792 and 1797) Lampi received from Artemi's father, Ivan Lazarevich, a commission to paint three large family portraits (himself, his wife and their deceased son Artemi - all, as we have learned above, housed later in Lazareff's estate "Zheleznyaki" by Kaluga). One could well imagine that Lampi earlier painted a relative small and rather chamber (our!) portrait using an unknown to us Artemi's lifetime portrait (miniature?) as basis, and only then went on to paint the large portrait...

Johann Baptist Lampi the Elder (1751 Romeno, South Tirol - 1830 Vienna) began his studies in Salzburg. After a short period working in his native South Tyrol, he went then to Italy, where he worked with the Lorenzi Brothers in Verona, joining the Veronese Academy in 1773. He traveled throughout Italy painting commissioned religious works and portraits for the members of the high aristocracy. Back in Austria in the early 1780's he found access to the higher circles of society through noble protectors. He painted several portraits of emperor Josef II, having joined the Academy of Arts in 1785, where he became Professor for historical painting. In 1788 Lampi came to Warsaw where he portrayed the King and various high aristocrats. In 1790-1791 he was back in Vienna. On October 21st 1791, Lampi arrived (by invitation of Prince Grigori Potyomkin - Russian chief-commander in Bessarabia) to Potyomkin's Headquarter in Jassy (at that time - Russian province Bessarabia, today - Romania) but soon left for St. Petersburg, having missed Potyomkin by only five days (the latter died on October 16th). In St. Petersburg, where he arrived in early 1792, Lampi the Elder immediately became a court artist. He stayed in the Russian capital six years long (in 1796 he was joined there by his eldest son Johann Baptist Lampi the Younger; 1775-1837). In 1798, after his return to Vienna (1797), he was ennobled by Emperor Franz I to Baron. In 1799 Lampi received the title of an Honorary Citizen of Vienna.

On another side, small post-mortem portrait could have been ordered by Lazareff-father in early 1790s in Moscow, and our idea "Nikolai Argunov/Fedor Rokotov" remains in force.

However all reasonings unfortunately remain only reasonings...

Our feeling: it is not by Lampi!

By whom then? By Nikolai Argunov? By Fedor Rokotov?

"Nikolai Argunov" variation seems to be more plausible - this name was very intimate for Lazareffs (Argunov family lived until 1788 in St.Petersburg, in Sheremetiev's "Milionny"-House, in direct nearness to house of Artemi's father, Ivan Lazarevich Lazareff, exactly to that time, as the latter commissioned Ivan Argunov to paint four, above mentioned portraits of his relatives (which then came to family portrait gallery in estate "Zheleznyaki") - see also T.A. Selinova "Ivan Petrovich Argunov", Moscow 1973, p. 64).

On another side nothing is known about possible "Rokotov-Lazareffs" connection...

We would be grateful for any hint!

midec10ap08
Condition: good; lined in the early 19th century
Creation Year: 1790
Measurements: UNFRAMED:71,1x57,1cm/28,0x22,5in FRAMED: 90,1x76,1cm/35,5x30,0in
Object Type: Framed oil painting
Style: Old Master paintings
Technique: oil on canvas (painted in oval)
Inscription: old inscription on verso: Comte /Arteme Lazareff
Creator:
To see other works by this artist click on the name above!
Creator Dates: -
Nationality: Russian
SHIPPING COSTS UPON REQUEST:
office@wilnitsky.net
Click here for images free of watermark!
Click on images or on

to see larger pictures!